HAPPY CLIENTS
We're pretty lucky that we have had the chance to work with the best clients throughout the years, and there is nothing we love more than hearing from them after the wedding. Read what some of our previous clients have to say about their experience working with Clover Event Co.
Visit our page on Wedding Wire or The Knot to read more reviews.
This is who you want by your side throughout this entire process, they are the BEST WEDDING PLANNERS EVER. Clover Event Co. is truly a class act operation run by a creative force of nature who is always ten steps ahead.
When owner Caitlin ran through all that was included in JUST my intro call, I felt my anxieties melt away. I knew I wanted her brain to help bring our vision come to life, so we did styling and day-of but let me tell you -- you are getting SO MUCH MORE than that. Caitlin is extremely generous with her time and talents. She answered every text and email, drove all over creation to meet me for vendor meetings, went above and beyond to make our day LOOK beautiful with custom elements, and then executed a truly perfect wedding day (thanks to Kellie for being my right-hand woman on our wedding day!)
Nearly four months later I am still hearing people say "your planners were AMAZING." And they are. I remember every moment because her planning and execution allowed me to be truly present. Everything Clover touches turns to wedding magic. I am forever grateful!
I was that bride who had no Pinterest Board vision coming in to wedding planning. Caitlin took this as a blank canvas and worked her magic. What I learned from the whole process is that a bride just wants to feel like the time & money put in are all worth it. Our day was ALL worth it, and I don't believe we could've done it without Clover. Here's why:
Venue: Sometimes the toughest decision for most couples. Once we narrowed in on having a summer city wedding, Caitlin sent us a list of her top venues in our price range, gave us a brief overview of each and connected us with the coordinator at our top choice. The first venue-tour was our only tour, as it was the perfect fit. Check!
Invitations: I was very impressed that Caitlin designs her own invitation suite! My husband and I are a 'no-frills' couple and we were looking for clean, elegant & modern look. Caitlin worked with us on nailing down our design & tweaked it to perfection. Finding the right look & color tones for our invitations helped to create a style and look for the rest of our wedding - making signage, menus, personalized napkins, etc. easier to pick out.
Budget: As a numbers girl, I was relieved Caitlin was willing to review budget & show us where we can save costs vs. where it is good to splurge. I felt like we had a good balance of cost-savings and splurge-worthy spend.
Vendor Network: Well connected with top-notch vendors in Philadelphia. For photo, makeup, hair, florist, tailor & bakery – she provided a handful of referrals, of which I could pick based on their style, reviews & price range. Each and every Vendor we hired exceeded our expectations and we'd refer to others.
Don't even waste your time looking at other wedding planners. Clover is the BEST.
We were quite possibly the worst couple to work with. We didn't even want a wedding. We actually approached her with "how do you throw a wedding for two people who don't want a wedding?" Answer? Hire Clover Event Co, to do everything. We opted for the four-leaf package as the desire to be hands off was real. From a handful of well-planned meetings, meticulous emails, and a walk-through of the venue 2 weeks before the date, Caitlin and her crew were able to throw us the "major life event" (seriously, I wouldn't even let her call it a "wedding") that we didn't even know we wanted! She put us in touch with and coordinated almost every vendor we used. She honed in on our aesthetic flawlessly and even designed a logo for us that I secretly shaved into my undercut the day of. My only complaint with Clover Event Co. is that I can't hire them to plan and coordinate my entire life.
Invaluable! Caitlin and Jesse were incredible! My husband and I hired them for their 3- month coordination services and we are so happy we did. As the bride I went back and forth as to whether we wanted to hire a coordinator at all and ultimately we felt it was a necessity. I'd like to think of myself as "low-key", but the only way to actually achieve this on your special day is to let someone else do the worrying for you. (You don't want your vendors calling you to tell you they are late, or wonder if your drunk uncle is going to pull apart your center pieces).

We love Caitlin and Jesse for their impeccable attention to detail, and flexibility to work around our schedule and prompt responses to our questions. They understood our personal style, and really honed into what was unique and special about our wedding so that it didn't feel like a formulaic copy/paste of every other wedding. Most important, we enjoyed their company tremendously. Now that our wedding is over, we just want to call them up and hang out with them!
Clover is worth every penny, and then some! We planned our Philadelphia wedding from Boston and knew right away we wanted to work with a planner. But Caitlin is not just any planner. She has impeccable taste, modern ideas, and is as earnest and hard-working as they come.

Caitlin helped us with everything — picking the venue, compiling a stellar team of vendors, creating an invitation suite, day of coordination... the list goes on. Her guidance made the entire planning process fun and easy. During the 9 months we worked together, she handled potential complications with grace and seemed to read my mind in terms of the look and feel we wanted to achieve.

The goal was an AWESOME party that reflected us and she delivered. Her day-of team was a pleasure to work with as well. Kellie and Heather helped shepherded the wedding party, the families, and us through the day, and were sweet, calm, and wonderful additions to a memorable day.
As a wedding photographer, I have had a backstage view of wedding days for hundreds of couples, and know how essential a good day-of coordinator is to helping the couple actually enjoy their day. I've also had the advantage of seeing how the many local planners operate, and I knew without a doubt, Clover is the BEST.

Jesse traveled to the Catskills and turned out to be such a perfect fit for our crew; her energy helped me stay calm and grounded when things started to get hectic. She managed the entire timeline, all of our vendors, and all of the logistics with such aplomb, that I barely noticed a thing as I glided through my day.

Jesse made sure I was able to immerse myself in the magic of the day and be fully present for everyone and without a care in the world. If there were any bumps in the road, I still am not aware of them, because Jesse so beautifully protected me from it all.

Please, if you are considering a planner, don't learn things the hard way: this team is exactly what you need if you want the wedding experience of your dreams!
Clover is the BEST and we could not be happier with them!
From the very first meeting we felt so comfortable (as a gay couple that's something that you can't always be sure about.) Caitlin and Kellie were so organized, lovely, and relaxing to work with. Even in the midst of making a million decisions, they always kept it light and fun, and reminded us that keeping our own style incorporated was the most important thing. I can't even name all of the things that they switched/changed/adjusted in such a flawless manner! They made sure to keep us as a couple in mind and helped us find a way to let our personalities shine through in a beautiful elegant way.
Caitlin is the most organized person I've ever known, and she has such an eye for detail. Kellie did not stop smiling the entire time and our family and friends loved her! She was always one step ahead of us and kept things flowing while also keeping us super calm and in the moment. She was the sweetest addition to the day.
These girls truly just LOVE love and want to help make your day something you'll never forget.
We hired Clover for help with styling, partial planning and day-of coordination, and I would highly recommend Caitlin and Clover! The styling was really helpful - Caitlin listened carefully to what look we were going for, and helped us make a thousand little decisions that brought it to life. Her suggestions were always on point and made the very overwhelming wedding industry into something more manageable that we could wrap our heads around. We had really positive experiences with all the vendors she recommended. The day-of planning was also 1000% worth it. All the details came together seamlessly and we had an unbelievably fun and easy wedding day as Caitlin set everything up, and her awesome assistant planner/coordinator Jesse brought us around Philly for our first look. Caitlin and her team were absolute life savers and I highly recommend Clover Event Co!
Clover is a MUST HIRE for Philly Weddings, and honestly, if I could give the girls from the Clover team 6/5 stars, I would. I am SO GLAD we ended up hiring Clover, and could not possibly recommend them more for anyone getting married.
I cannot stress how helpful this team is. They're very hands-on and were always incredibly organized and ready to tackle any hurdle that came our way. The 6 weeks leading up to our wedding were absolutely chaotic and included me breaking my ankle! We panicked and our lead coordinator Jesse jumped into action to calm us down, change our plans to accommodate my limited mobility, and was constantly there for me with anything I needed. At one point I thought to myself "Hm, I need my crutches," and I turned to find Jesse, already there holding them out for me!
It was truly an incredible experience working with Clover. They took away so much of our stress and I don't think I'd be able to say that our wedding was absolutely perfect if we didn't hire them.
Caitlin is beyond amazing! If I could give her more than 5 stars I would! Choosing Clover Event Co was the honestly the best decision I made while planning our wedding. She made planning and styling a wedding seem so easy and so stress free. I don't know what I would have done without her!
Our wedding was better than I could have ever imagined and that is all thanks to Caitlin and her team. Her organization, style design and attention to detail is beyond impressive. She was always available to help me with any questions I had or questions from vendors. Did I mention how easy and stress free she made my life? She answered all the questions the vendors would email me and she helped to coordinate timelines and arrivals for all my vendors. On the day of the wedding I had zero worries because Caitlin and her team had every detail taken care of. They were more than prepared for anything and everything. My bridal party kept saying how impressed they were with how smooth the day went. Seeing all the planning and styling come together on our wedding day again made me so thankful for having Caitlin and Clover Event Co.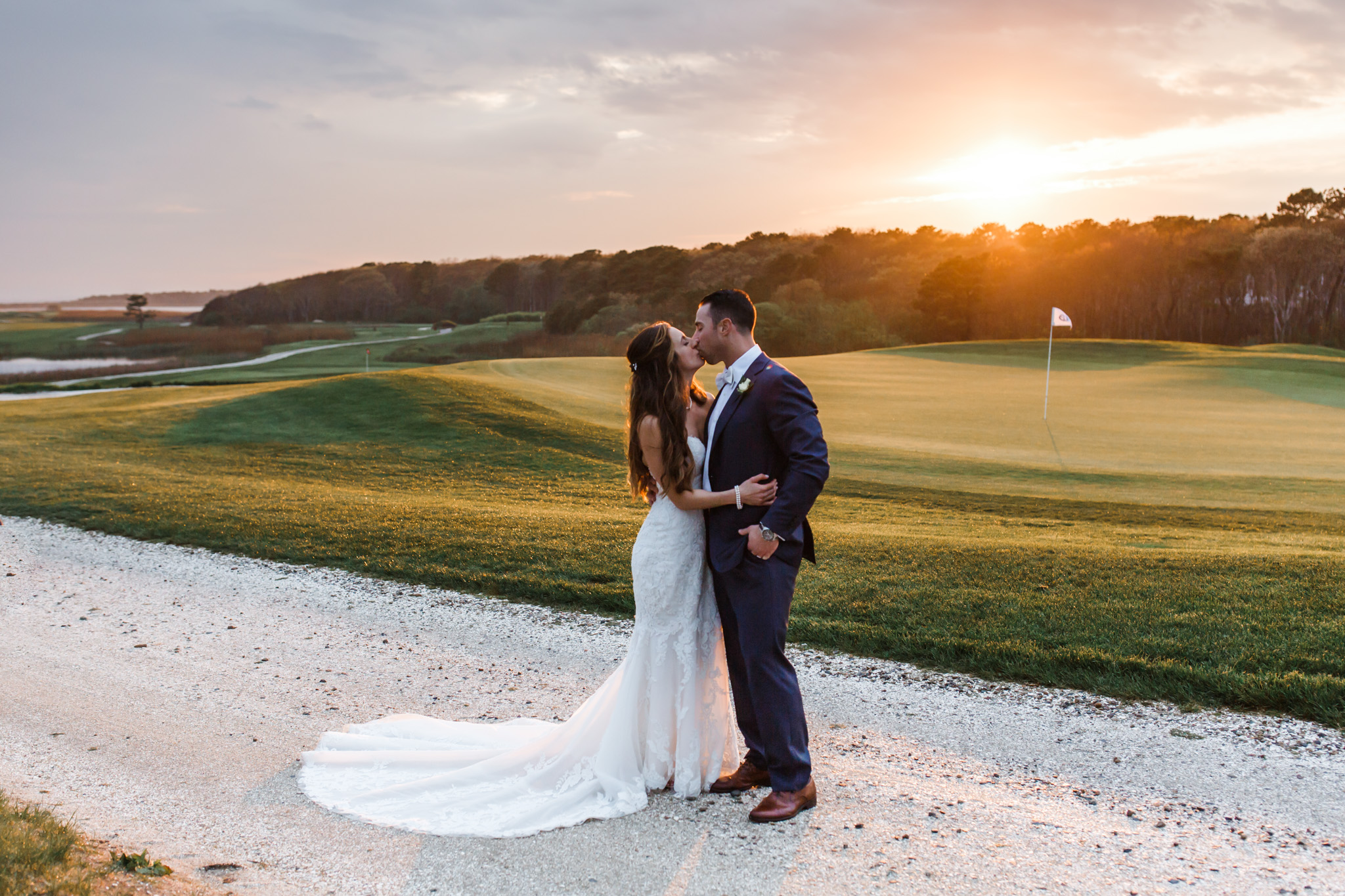 Caitlin and Clover Event Co. are the absolute BEST! Using Clover for our wedding was the best decision we could have made! My brother and his wife worked with Caitlin for their wedding, and seeing how smoothly the day went and how much fun their wedding was, I knew I wanted to work with them for my wedding!
Caitlin was our main coordinator. She was absolutely incredible throughout the process. My package included coordination and styling, starting about 10 months or so before the wedding. Clover made the planning process completely stress free. Our wedding was on Cape Cod in MA., and Caitlin and the Clover team worked with all of our vendors and coordinated the most PERFECT day. For the weekend of, Caitlin and Jesse were absolute rockstars!!! Everything went so smoothly, and the venue looked absolutely STUNNING! I didn't have to worry about anything....they are one of the main reasons why we enjoyed the wedding to the fullest and not stress out whatsoever. I can't imagine doing it without them. THANK YOU CAITLIN, JESSE, AND THE CLOVER TEAM!!! If you are looking for an amazing coordinator, I would highly recommend Caitlin and the Clover Event Co. team!
AMAZING!! I highly recommend Clover Event Co, and I cannot rave enough about this team!! Jesse was our main coordinator and she was absolutely incredible. She was there every step of the way and I trusted her completely to make decisions on my behalf. The Clover team understood my vision and made us feel so comfortable and confident through out the entire process. The wedding was at my parents home and some guests had no idea that it was a home!
Clover truly made it feel like the perfect wedding venue and the evening flowed perfectly! We could not have asked for a better day or a better team to have entrusted with such a special day!
We selected Clover Event Co. on the recommendation of a friend and to say picking them was a good decision is a massive understatement! If you're getting married, we cannot recommend Clover Event Co. enough.

From the very first email and phone call we had with Caitlin, we knew we made the right choice. She and her team are the pinnacle of professionalism and courtesy, compassion and toughness, and pragmatism mixed with a little fantasy. Caitlin took our ideas and wants and built them into our perfect wedding! She tackled all the meetings with our vendors, going above and beyond her duties to simplify things for everyone.
On our wedding day, Caitlin, Jesse, and Pam were the quarterbacks and generals of the event. There was not one (NOT ONE) hiccup we noticed, and everyone had an absolutely amazing time. Our wedding went off so smoothly and was so enjoyable, I think it surprised the both of us! We cannot thank Clover enough for all their hard work, late night emails, phone calls and onsite meetings, and hard work to make our special day exactly what we wanted.
Many couples might not think they need a wedding planner, however hiring Clover was perhaps some of the best money we spent. Caitlin and Kellie are on top of their game with all the details of the wedding that you may not even think of. They make the whole process so much easier by providing vendor suggestions, arranging meetings and being available when you have even the simplest of questions.
Caitlin also did all of our stationary and matched the day of signage to fit the same feel. The day of, Caitlin, Kellie and Jess were absolute rock stars. They handled all of the contact with vendors to ensure the day ran without a hitch, and their design and décor completely transformed the venue into a wedding you can only dream about. We ran into a situation with our transportation and the girls were on it immediately, coordinating with the company and communicating with us in order to make suggestions with how to make up for lost time.
Throughout the night they catered to our every need and at the end of the night gathered all of our things so we had nothing to worry about. I cannot imagine the day without them!
After seeing the Clover Event team in action at my friend's wedding, it became very evident that Caitlin and her team were by far head and shoulders above any coordinators I have ever seen, and knew I had to have them help me navigate my own wedding.
Clover is not only extraordinarily knowledgeable about the wedding business, but their kindness is unparalleled and treated us both with the friendliness and respect one usually reserves for close friends. My wedding day could not have gone smoother; even my guests were commenting me on what a great job they were doing.
Kellie was very attentive and professional in her dealings not just with myself, but with my vendors and even members of my family as well. I am eternally grateful to her and the Clover team! I strongly and wholeheartedly recommend Clover to anyone who is considering hiring a day of coordinator. It was by far one of the smartest and best decisions I made since agreeing to marry my hubby!